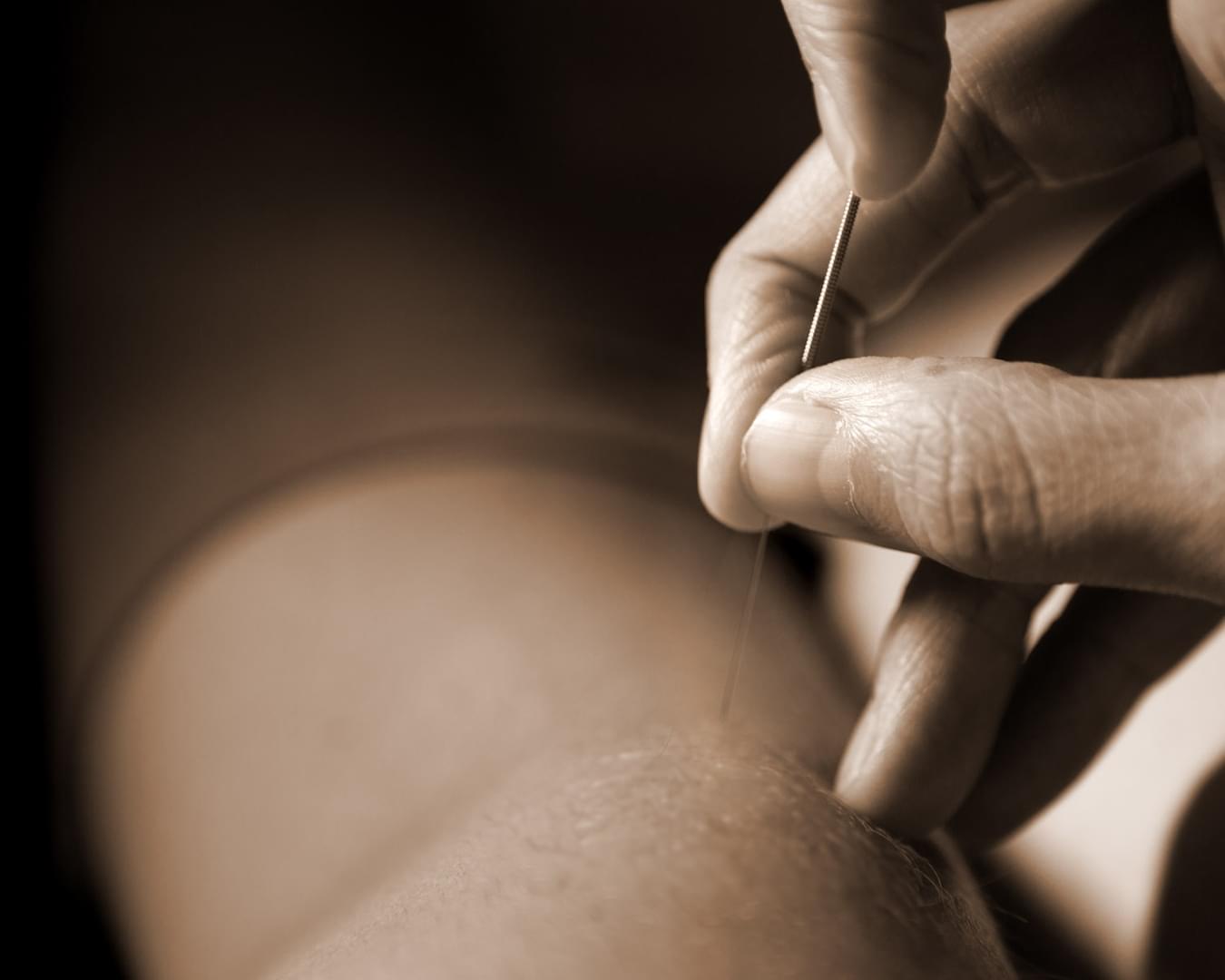 ACUPUNCTURE
Utilizing very fine needles inserted at strategically selected anatomical locations, acupuncture stimulates various neural nodes or jie, which have a net affect on both the central and peripheral nervous systems.

The nervous system signals the brain to release the body's own natural pain killing hormones/neuro-transmitters such as endorphins and enkephalins; helping to improve blood, oxygen and nutrient deposits within diseased and damaged tissue. When done correctly, relief should be experienced on the table within moments. This is how to heal long-term as well as support one's overall immune function.

Acupuncture is most commonly known to treat various conditions of pain such as low-back pain, neck pain, knee pain, headaches as well as being used for drug/alcohol cessation, GI complaints, insomnia and infertility. Ongoing studies are continuing to highlight acupuncture as an effective tool for a multitude of health concerns not previously mentioned.